Published on:  September 2, 2022
The 11th edition of our "Meet the ESR" series is reserved for Sai, ESR 1 from IMDEA Networks Institute in Madrid. Read more about him below!
What do you do for fun?
I play cricket every weekend. It's both exercise to keep me active and it is also a very popular sport in India, so it is a little piece of home here. I also play ping pong during weekdays. Watching movies and TV series keeps me sane during hectic times. I especially like to go to the cinema to have the big screen experience.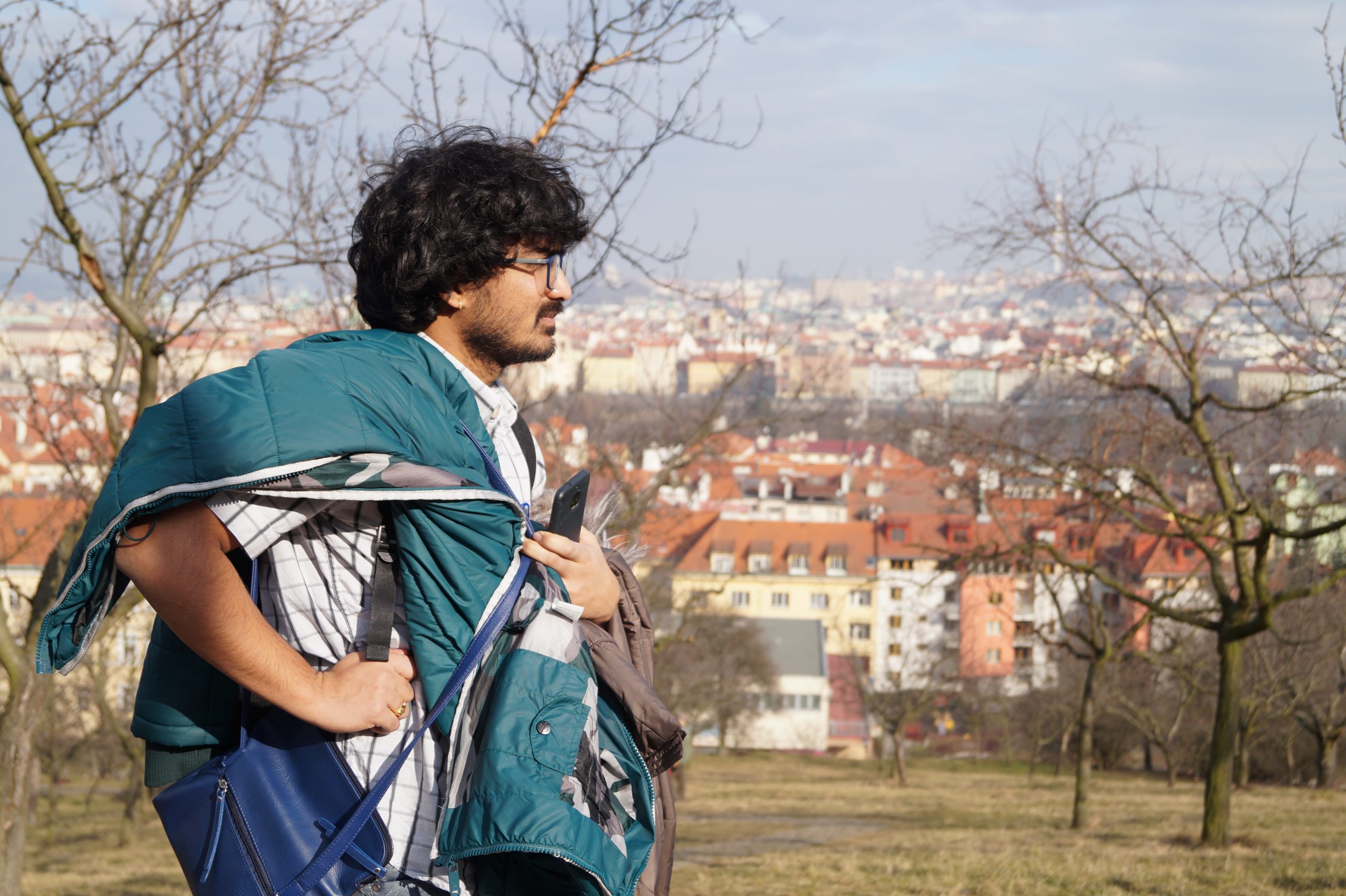 Tell us a bit about your home country!
I come from India. It is a very diverse country with a very rich culture and heritage. Food in India is  delicious with a great mix of spices,  once you get a taste of proper Indian food, you will never forget it. I hail from a city called Hyderabad, the land of Biryani, one of the tastiest Indian delicacies and Nizams, the last royals of Republic India.
What has been your favorite/least favorite part of living in your host country?
My favorite and most fascinating part about Madrid is the underground metro lines and the way that every part of Madrid is well connected. I also love traveling to explore and discover Spain. My favorite place so far has been Segovia, and I especially loved the Roman Aqueduct there. My least favorite part would be the extreme heat in the summers :p.
What do you work on? 
I work on physical layer aspects of millimeter-wave (mmWave) communications. 
Moving to the next generation wireless systems, high throughput and reliability are poised to be a gamechanger for multitude of applications. MmWave is uniquely suited to satisfy the high throughput demands. However, mmWave links are notorious for their low reliability as they suffer from frequent outages due to the high pathloss, blockage and user mobility. My research tries to find solutions to some of the challenges posed by mmWave systems by improving various physical layer aspects such as the channel estimation and beamtraining. Currently, I am working on modifying the packet preamble to embed extra information that can help us improve network performance.
Why did you choose this topic?
I have an educational background in telecommunications, so this felt like a natural extension of my studies. I specifically liked that I got to work on the physical layer since I find that it has an exciting combination of math and hardware design. Furthermore, I was really excited to get to work with leading experts in the mmWave field, both in my supervisor Dr. Joerg Widmer and the other members of the MINTS project.
Are you part of a work group? Tell us about the group
At IMDEA, I am a part of the Wireless Networking Group, where I get to work with other PhD students and Post-Doc researchers. We regularly have interesting technical discussions and chat about each other's work to get suggestions and ideas. We also regularly spend time together outside of work and have fun over a beer, dinner or going to the cinema.
What advice would you give to new PhD students?
Learning is a continuous process. So, it is enough if you are better than you were yesterday.
What are your plans after the PhD?
I would like to move to an industry environment where I could gain more practical and product based research experience. 
What do you think about your host country? Do you see yourself living there in the future?
Spain is a very lively and lovely country. The work culture is awesome and there are a lot of places to have fun. It's too soon to speculate about the future, but given an option I would move to a different place.
If you were able to stick until the end and can't wait for more content and you also want to know about us and our projects, you can always follow our social media channels.