Published on:  Apr 29, 2022
In this post, we continue with getting to know our ESRs. This week we meet Amir Ashtari Gargari, ESR 10 from University of Padova.
Tell us about yourself and where you are from?
I'm Amir. I am a 26 years old Ph.D. student at UNIPD. I got married last year, and I live with my wife in Italy. I am from Tabriz, the biggest city in the north of Iran with a population of approximately 2 million, and well-known for historical places. One of the interesting points about my home town is the grand bazaar; it is the biggest roof-based bazaar in the world. A trading center for different items, such as carpets and nuts.
What do you do for fun?
I play volleyball, listen to music and socialize. I am not a professional Volleyball player, but I appreciate it a lot. Playing different sports helps me feel fresh and improves my work and life. Listening to music while working on other stuff, particularly running, has become a habit for me.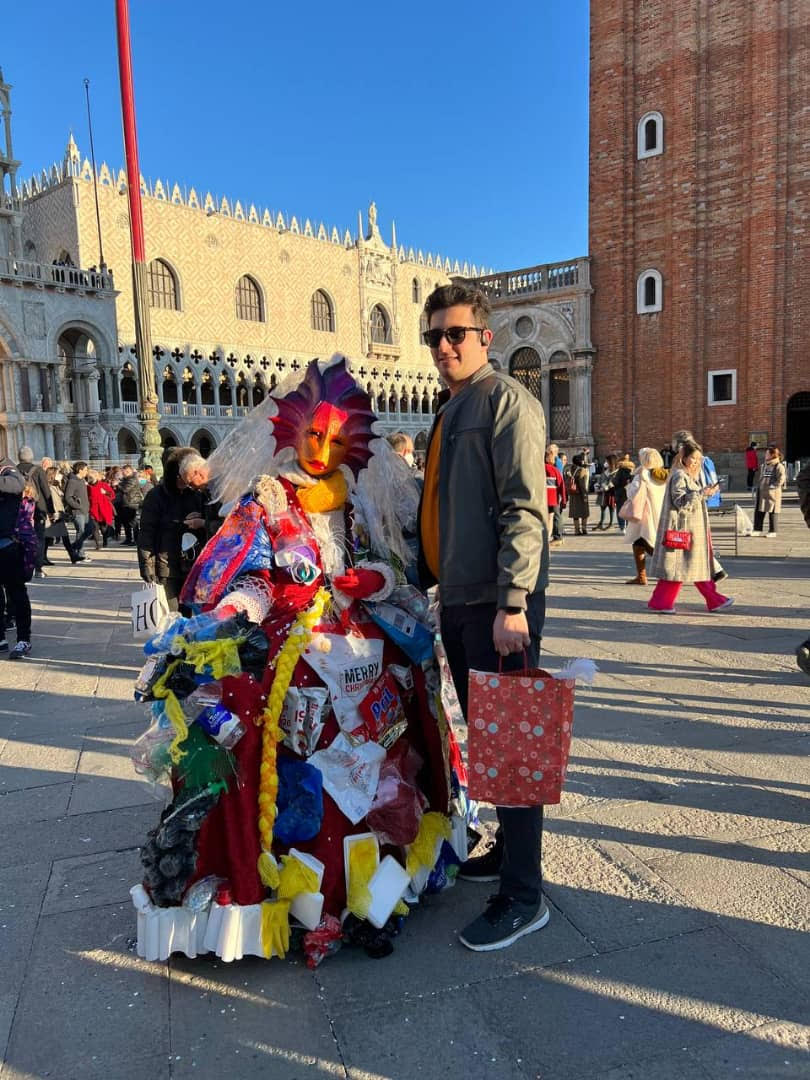 Tell us a bit about your home country!
Iran is a very beautiful country! It's a big country with a rich culture that people follow with tradition and modernity. The weather differs about 25 degrees from the north to the south. It is amazing to think that by taking a 2 hour flight you can change the season! This giant country has a considerable history that is the source of some of the unique traditions in the world, such as Nowruz (Iranian new year), yalda night (the longest night in year), and its own Calendar (Right now we are in the 1401 year!).
So, what do you work on?
I am currently working on channel modeling for THz communication. By expanding data usage, communication in the THz spectrum will be in demand for the next generation of communication, particularly 6G. Also, I have recently been working on modeling Reconfigurable Intelligent Surfaces (RIS) in the ns-3 simulator. RIS are passive relays that can enhance the reliability of communications in the mmWave and THz spectrum.
How did you decide to do a PhD? 
I love research and the sciences. Doing a PhD enables research in novel areas under the supervision of high-quality professors. I am glad that I found a position to do my PhD as Marie Sklodowska-curie Fellow in the MINTS.
Are you part of a work group? Tell us about the group
I am a member of the Signet group at UNIPD. Being a part of the group helps me work efficiently as a member of worthwhile projects. If you are interested in the group and our work, you can find more here: http://signet.dei.unipd.it/
What are your plans after the PhD?
I would love to keep working in research, whether as part of industry or academia.
What do you think about your host country? Do you see yourself living there in the future?
Italy is a lovely country. It is one of my main choices to live in the future. Food in Italy is affordable and tasty. Also, the weather is generally amazing here. You can find something beautiful almost anywhere you travel in Italy.
If you were able to stick until the end and can't wait for more content and want to know about us and our projects, you can always follow our social media channels.