Published on:  Aug 05, 2022
The blog series continues with yet another Meet The ESR post. Afifa, from Darmstadt, would like to tell us a little bit about herself. Let's see what she has to say!
Who am I?
My name is Afifa as you must have read by now 😉 I'm from Pakistan and I traveled to Germany to pursue my PhD. I graduated in December 2020 from the National University of Science and Technology (NUST, SEECS) with a degree in MS Electrical Engineering. I'm currently working in the domain of Physical Layer Security of mmWaves. I'm more focused on the practical implementations.
How would you define yourself?
I'm a kid at heart 😀 and so a person easy to talk to.. 
What do you do for fun?
I do casual photography whenever I have the time and share them on Instagram. You can find me here @itsafifaishtiaq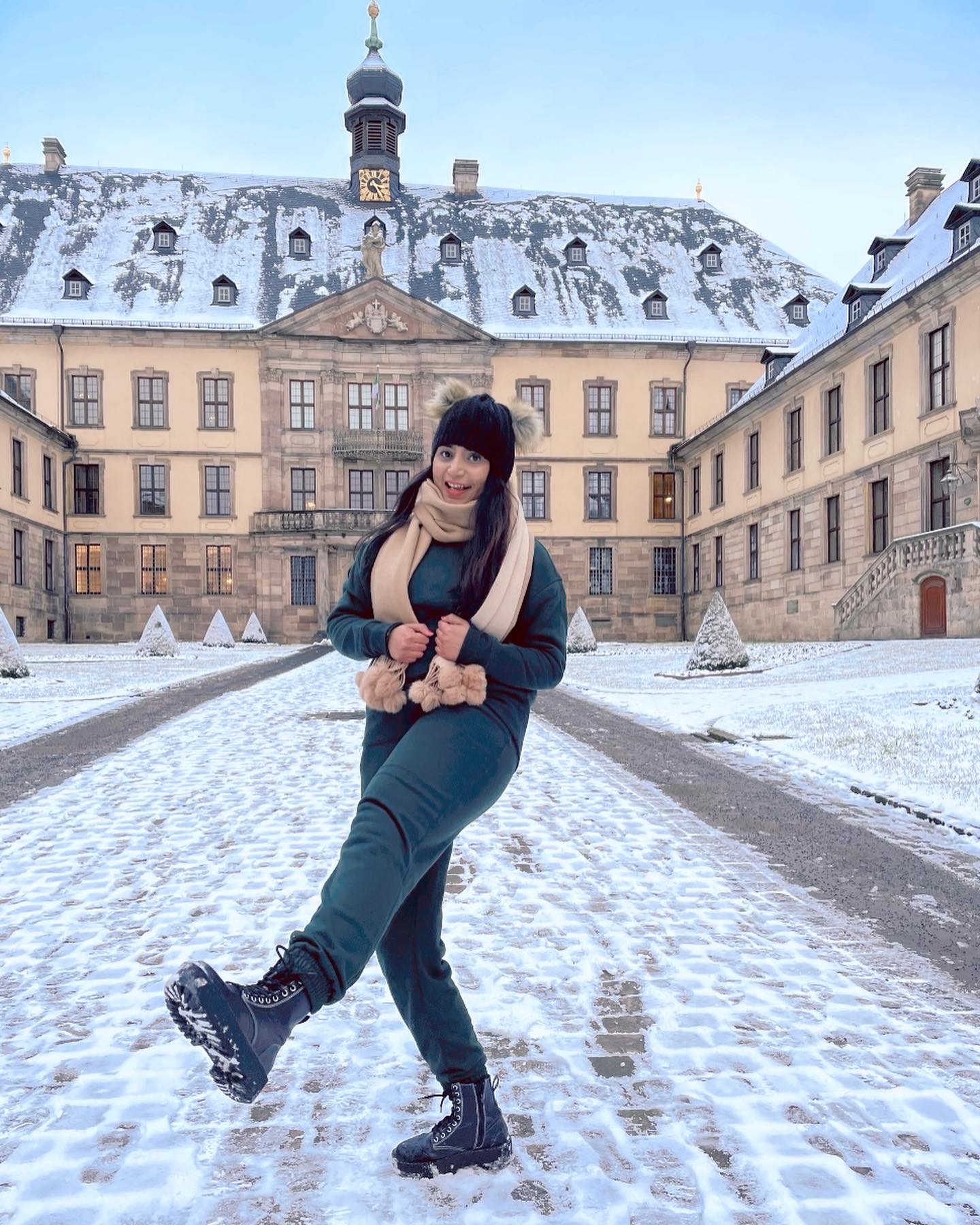 What has been your least favorite part of living in your host country?
The thing that I miss most about my country is its food. My taste buds have developed a special craving which I can only fulfill by cooking myself or when I visit my homeland on vacation. There is no other match for it.
Tell us a bit about your home country!
Pakistan is known for its rich culture, ancient heritage, and diverse cuisine like Biryani, mangoes, chai and sweets. Pakistan has beautiful tourist places. Tourists visit Pakistan mainly to explore the glaciers, rivers, beaches, trekking mountains. Pakistan is also known for its famed Pakistani hospitality.
What do you work on?
I work on Physical layer Security of mmWaves. My goal is to design and implement physical layer security schemes in real-time hardware. Currently I'm exploiting beamforming mechanisms and integrating them realtime in a mmwave testbed.
How did you decide to do a Phd? 
It was always in my yet to be achieved goals. I have been involved in an implementation of OFDM and 5G waveforms on an FPGA. This gave me the confidence and motivation to take a step forward and combine the ongoing research with the practical hardware implementations. For this I opted for a PhD that involves both research and implementation.
What is the most important thing you´ve learned in your PhD so far?
You need to be consistent and persistent in order to achieve your goal. PhD is not only about producing correct results, it's also about learning the impact parameters and environment that yields the results. 
What makes your research important?
As I work on practical implementations on hardware, the observations and evaluations are more realistic. In real-time scenarios I can do a more thorough analysis that is often restricted in simulations.
What are your plans after the PhD?
I would like to have some exposure to the industry and contribute towards the research industry. I will be interested in collaboration with companies or universities that focus more on research based on implementation.
If you were able to stick until the end and can't wait for more content and want to know about us and our projects, you can always follow our social media channels.