Published on: Jul 8, 2022
Let us meet Shaghayegh Shahcheraghi, our lovely ESR 12 from TU Darmstadt, Germany.
Who am I?
I am Shaghayegh Shahcheraghi. I was born in Shiraz. Shiraz is a beautiful city in Iran. It is famous for its gardens and popular poets. In Spring, the city gets wrapped up with the scent of flowers. I miss Shiraz. Currently, I am studying PhD at TU Darmstadt in Germany
What do you do for fun?
I talk with my family, watch movies, read poetry, and I enjoy walking in my spare time.
Tell us something no one knows about you.
I like plants and flowers a lot. 
A secret about me is that I did not know how to cook before leaving my country, but now I know how to cook at least my favorite meals 🙂 
What has been your favorite part of living in your host country?
Finding good friends and spending time with them are the best parts of living in Germany.
What do you work on?
I focus mainly on developing new techniques for reliable mmWave networking for industry 4.0 applications. I am investigating different methods for accurate sensing and high resolution positioning to develop algorithms for reliable mmWave communication.I am interested in Signal Processing, High Resolution Positioning, Wireless Sensing, Beamforming, and mmWave Communication and what I currently work on connects my interests smoothly.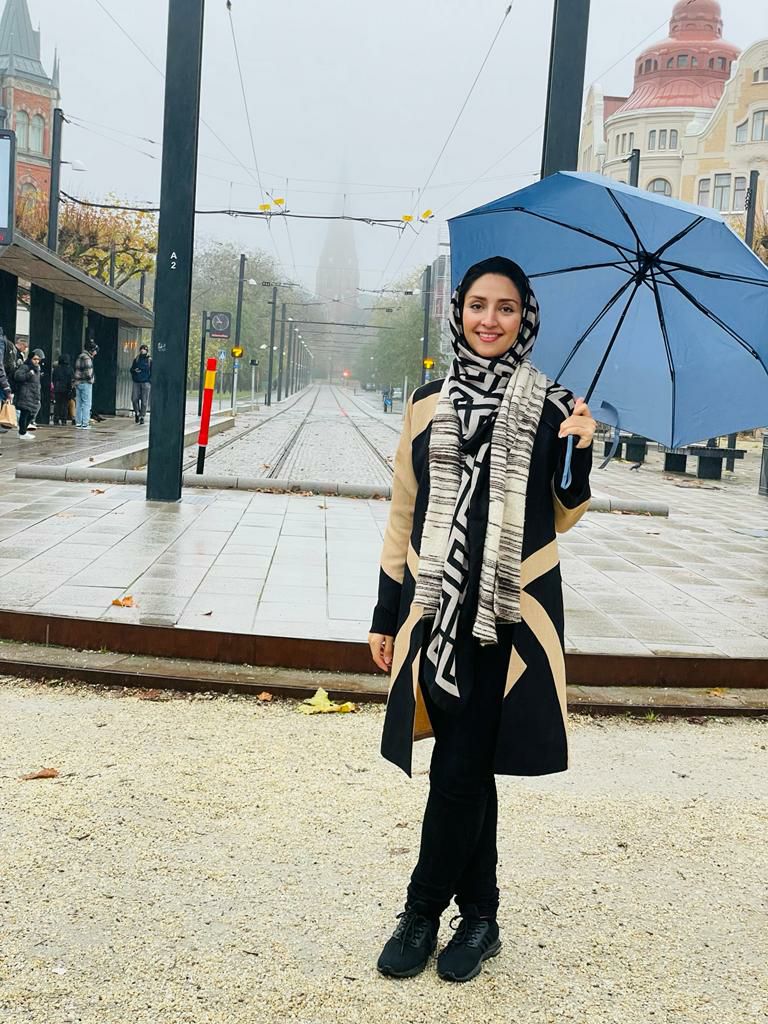 Why did you choose this topic?
mmWave is a very hot topic nowadays and has the capability of introducing significant improvement in wireless communication. Also, it is related to my background in sensing and positioning. So, I can apply my knowledge to mmWave systems.
Why did you choose MINTS?
It provides a good and effective connection between the researchers. Also, MINTS provides the opportunity of doing internships in different countries that would increase my experience in the field.
Are you working with someone? If so, tell us about him/her.
Recently, I have started working with Andrea (ESR13). I am glad that we work together since we can improve our ideas by jointly working on different parts of a project. I am mostly involved in the simulation part and Andrea is mainly focusing on the measurement analysis. This way I could become familiar with challenges we face during measurement which I have not managed to do before in this area.
What motivates you at work?
Having a good scientific contribution is my main motivation at work.
What advice would you give to new PhD students?
Do not give up. At first everything looks vague, but after some time you will find yourself on the track.
What makes your research important/relevant?
mmWave is a new area of research and we can have a significant contribution for its development. mmWave sensing can improve the communication with the users by providing fast and reliable connection with the users.
What are your plans after the PhD?
I think I will stay in academia. I like teaching and research. I would like to contribute towards the research industry. Finding solutions for complex issues is exciting, so I would like to continue researching to find solutions for practical use.
If you were able to stick until the end and can't wait for more content and want to know about us and our projects, you can always follow our social media channels.