Published on:  Oct 28, 2022
Here we are with our final "Meet The ESR" post. This time we are meeting Nairy. Without further ado let's jump into it.
Who am I?
I'm Nairy! I was born in Urmia, a beautiful mountainous city in Iran, which is famous for its salt lake and its hospitable people. I moved to Germany last year to start my PhD journey and got the great chance of joining MINTS!
How would you define yourself?
I would define myself as a fun, outgoing person who likes helping people and doing charity work! I like learning new stuff and spending my time in nature or going out with my friends!
What do you do for fun?
I cook or bake with my friends, go for a hike to explore new places, go swimming, go for long car rides, catch up with the latest technologies and tech-related tricks, watch movies, play games (online, board games), read (especially psychology books or political articles), watch airplanes and helicopters flying in the sky!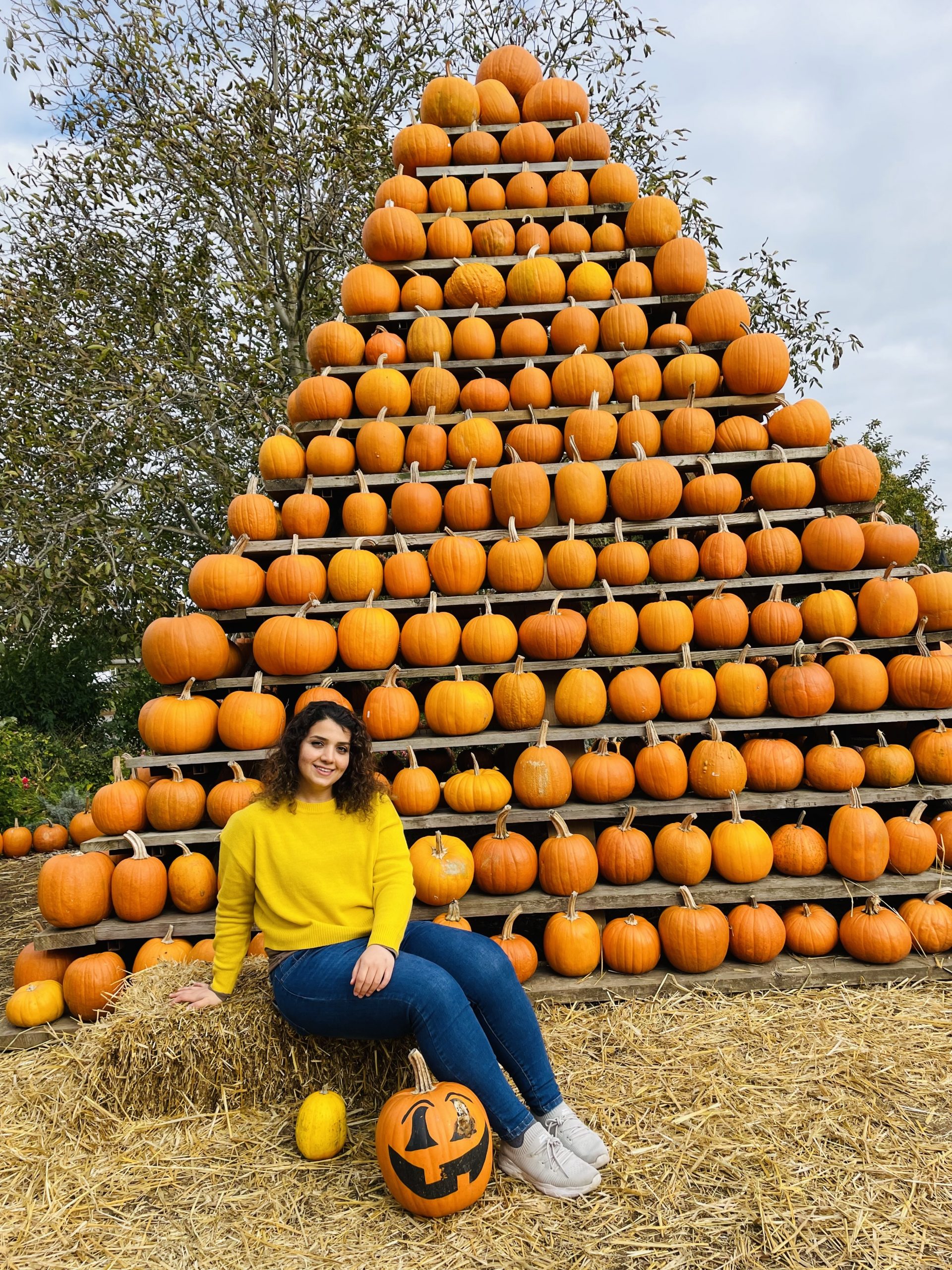 Do you have any hidden talents or hobbies?
I'm good at learning languages, cooking, baking, and driving!
What has been your favorite/least favorite part of living in your host country?
My favorite part of living in Germany is that sports are promoted very much here. I can get easy access to any sports community or use the facilities.
My least favorite part of living in Germany? hmmm maybe returning the bottles and cans for getting the Pfand (The extra money that you pay when you buy a can or bottle of e.g juice and then will receive it back, only if you take the bottles to the recycling center)? haha! But seriously this place is great and maybe the only bad part of living here is the high taxes!
Tell us a bit about your home country!
Iran is a large country with a population of 84 million. You can find four seasons anytime of the year in Iran! Also, Iran is rich in natural resources including natural gas and coal, and it's famous for its food, culture, history, nature, literature, art, and hospitable people! Iran counts among the largest producers of caviar, saffron, and pistachios. Fancy, I know right??
By the way, the night life in Iran is amazing!
What do you work on?
I work on Reconfigurable Intelligent Surfaces (RIS), which are 2-D surfaces that contain antenna elements and are utilized in scenarios where the LOS path is blocked or weak and thus the RISs can redirect the signal transmitted from the Base station to the user equipment. My task is to overcome the challenges in complicated scenarios and I propose convex optimization techniques in order to solve them.
Why did you choose MINTS?
I was interested in getting to know other researchers in my field who are living all around Europe. Also it was really exciting to me to follow a structured research plan for my PhD, and this was something that MINTS was offering.
What motivates you at work?
My motivation at work is mainly because of the interest that I have in my field and also the fact that I get to meet other researchers at work who are both my friends and my coworkers and we can discuss our research very often and give some feedback to each other.
What advice would you give to new PhD students?
PhD is a long journey with lots of ups and downs and the best way to overcome these challenges is to be fearless and powerful! So I would suggest the new PhD students start their research by fearlessly taking small steps every single day and they will see the results in the long run. 
What are your plans after the PhD?
I would like to work in industry and continue my work in a more practical way.
What do you think about your host country? Do you see yourself living there in the future?
Germany is a great technological country with lots of job opportunities, who knows? Let's see what life brings!
Do you see yourself moving to a new country?
I would like to try living in other countries as well and see whether both the life quality and job opportunities in those new places are suitable to me.
Where do you see yourself in 5 years?
In 5 years, I see myself settled a bit with my life, having enough time to follow my interests, spending more time with my loved ones, and traveling very often!
If you were able to stick until the end and can't wait for more content and you also want to know about us and our projects, you can always follow our social media channels.