Published on:  June 24, 2022
The next ESR we are meeting as part of our "Meet The ESR" series is ESR 15 – Alexander from KU Leuven. Here is more about him!
Tell us about yourself
My name is Alex, and I'm a researcher at KU Leuven. My PhD topic concerns wireless communications for extended reality (XR) applications, emphasizing millimeter-wave networks. It entails understanding how XR users move, what makes an XR application or headset appealing to them, and which factors are likely to cause them discomfort, and then building communication networks accordingly.
How would you define yourself?
As a sine wave with a short coherence time – from grumpy to cheerful, depending on the sun.
What do you do for fun?
Enjoy oriental cuisine cooked by others; sip Belgian beer; eat Mediterranean, Alpine, and Balkan dishes that I prepare; try to score a basket from 9 meters; ride a bike just about anywhere (except into a canal); go skiing when global warming has a day off; hike up a mountain to see the sea; resurrect as a 7-year old when I'm at the playground or at a local farm with my son; take apart and try to understand complex things that others have worked on for months; get into awkward situations while abroad; watch the sun rise and set in good company.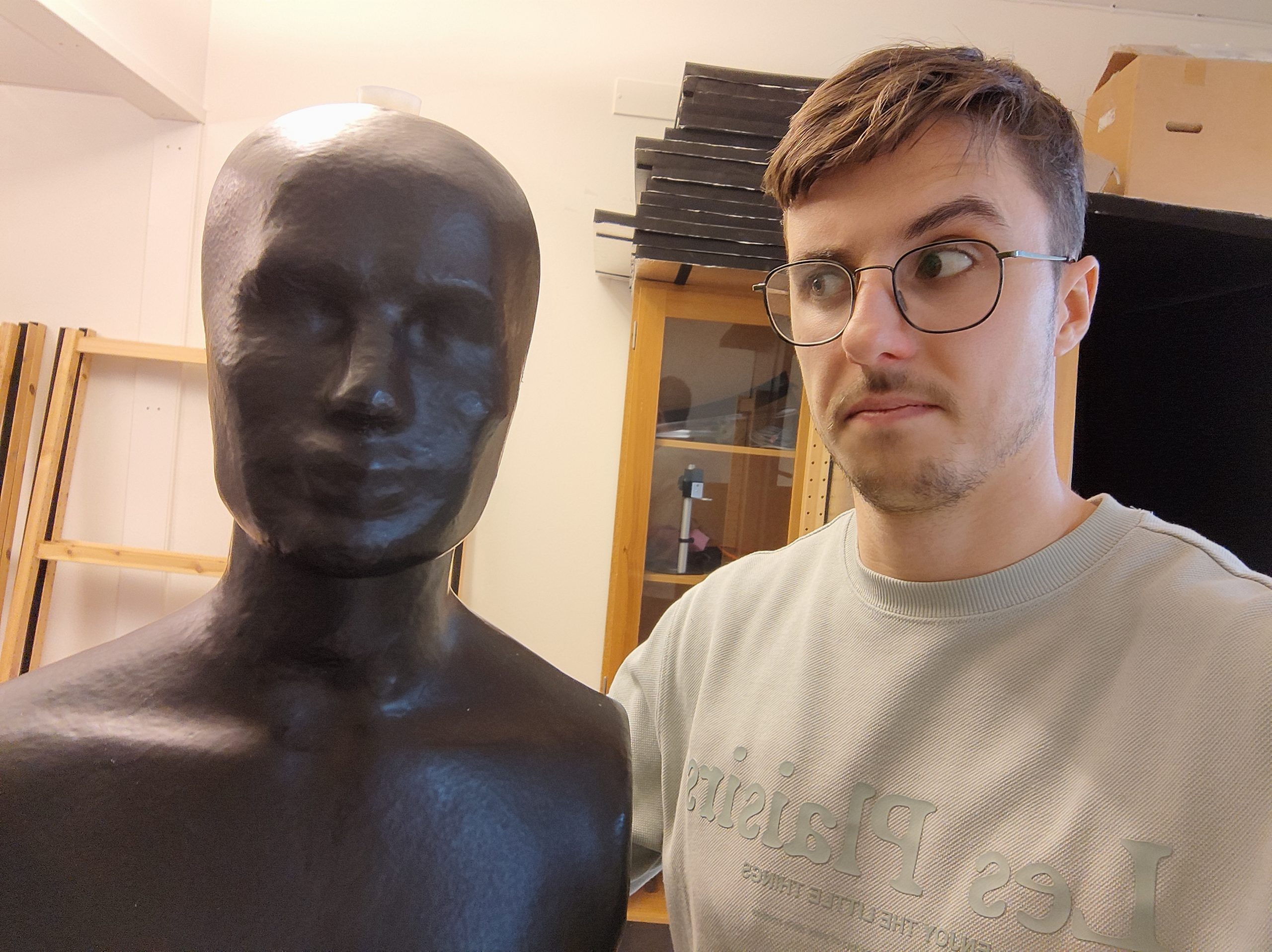 Tell us something no one knows about you
I have mild anatidaephobia. Geese and turkeys make my palms sweat. 
What has been your favorite/least favorite part of living in your host country?
Flemings have a very broad sense of humor. They can convert any random fact into a joke, and they enjoy pulling mini pranks on co-workers. I try to stay out of it, but deep inside, I laugh most of the time. Beer is also good. The major downside of living in Flanders is that you have to look hard for good cappuccino and a peaceful bench, surrounded by nature.
Tell us a bit about your home country!
Slovenia is calm and there is lots of nature to enjoy. The local dishes, and those stolen from our neighbors are delicious. The price-to-quality ratio of wine and honey is outstanding. Considering the vicinity to the Adriatic coastline and the Alps, it's an excellent holiday destination. Train connections are horrific though.
Why did you choose this topic?
The topic is closely connected to embedded systems, something that both interests me and is close to me due to my previous experience. Extended reality is also a technology that could help save lives (surgery), reduce emissions (remote cooperation), and increase literacy in a broader sense (immersive training/education). They are the things that motivate me.
How did you decide to do a PhD? 
I thought it would be a great experience to specialize  in a given topic and gain additional experience abroad.
Why did you choose MINTS?
The main factor was that I could relate with my future supervisor, and I felt a sense of support from her early on. The well-renowned institutions that are involved in the project, and my topic's description added to the equation.
Are you part of a work group? Tell us about it.
I am part of DRAMCO – a smaller research group within WaveCore, ESAT, KU Leuven. We are located in Ghent, and most of the researchers are locals (compared to me). This is challenging at times, but I find it rewarding as they pull me into their Flemish circle and involve me in things that would otherwise remain a mystery to me.
How has your experience been, of being an ESR so far?
Mostly good. The project leaders organize training events twice a year, and I am automatically enrolled. Sometimes we are asked to do a few things on the side, for example, writing this blog post, but that's perfectly manageable. I do, however, sometimes miss having another MINTS ESR at DRAMCO.
What motivates you at work?
I am motivated in the long-run by progress. Looking back and acknowledging I'm moving forwards – meeting the milestones that I have laid out for myself. Another part comes from taking responsibility – towards the team and towards my family – and justifying it everyday.
What advice would you give to new PhD students?
Buy noise canceling headphones. Sometimes it's hard to get into the zone, and you'd hate to stop once you start making progress.
What is the most important thing you´ve learned in your PhD so far?
Neglecting yourself or your close relationships is equivalent to neglecting your PhD. In other words, not taking care of yourself (sleep, physical activity, etc.) will affect your progress in research.
What are your plans after the PhD?
I will try to stick to either telecommunications or embedded systems, while working further on extended reality devices. I can partially identify myself with all three: academia, large companies, and startups. Some things still have to mature, while I will probably base my final decision on the opportunities and the socio-economic circumstances at the time.
What do you think about your host country? Do you see yourself living there in the future?
Life in Belgium is predictable and well-organized. There are lots of opportunities, and just as anywhere I have been so far, you find lots of nice people here. Only the weather could use a small bugfix.
Do you see yourself moving to a new country?
No and yes. Belgium is nice, but so are other countries.
Where do you see yourself in 5 years?
In the reading corner of a warm family home, with a smile on my face.
If you were able to stick until the end and can't wait for more content and you also want to know about us and our projects, you can always follow our social media channels.