Published on:  Apr 15, 2022
For today's blog post, we are meeting Juan Sanchez, ESR 3 from Lund University. Lets learn more about him and his work.
Who am I?
I am Juan (Juan David just in case you know lots of generic Juan's 🙂 ), a Colombian guy who likes dancing, Muay Thai, languages and hanging out. I have lived in Germany and Italy, and am currently doing my PhD in Sweden.
How would you define yourself?
I would like to define myself as a person who likes to continuously meet people and do activities together. I like to balance my work life with time with friends and family, which keeps my energy to levels where I can also be productive in every aspect. I am always trying to find a better version of myself, reflecting on who I am and what I want in my life. I enjoy the calm as well as the chaos, and choose either depending on my mood. Basically, always trying to find the balance that I feel gives sense to my life.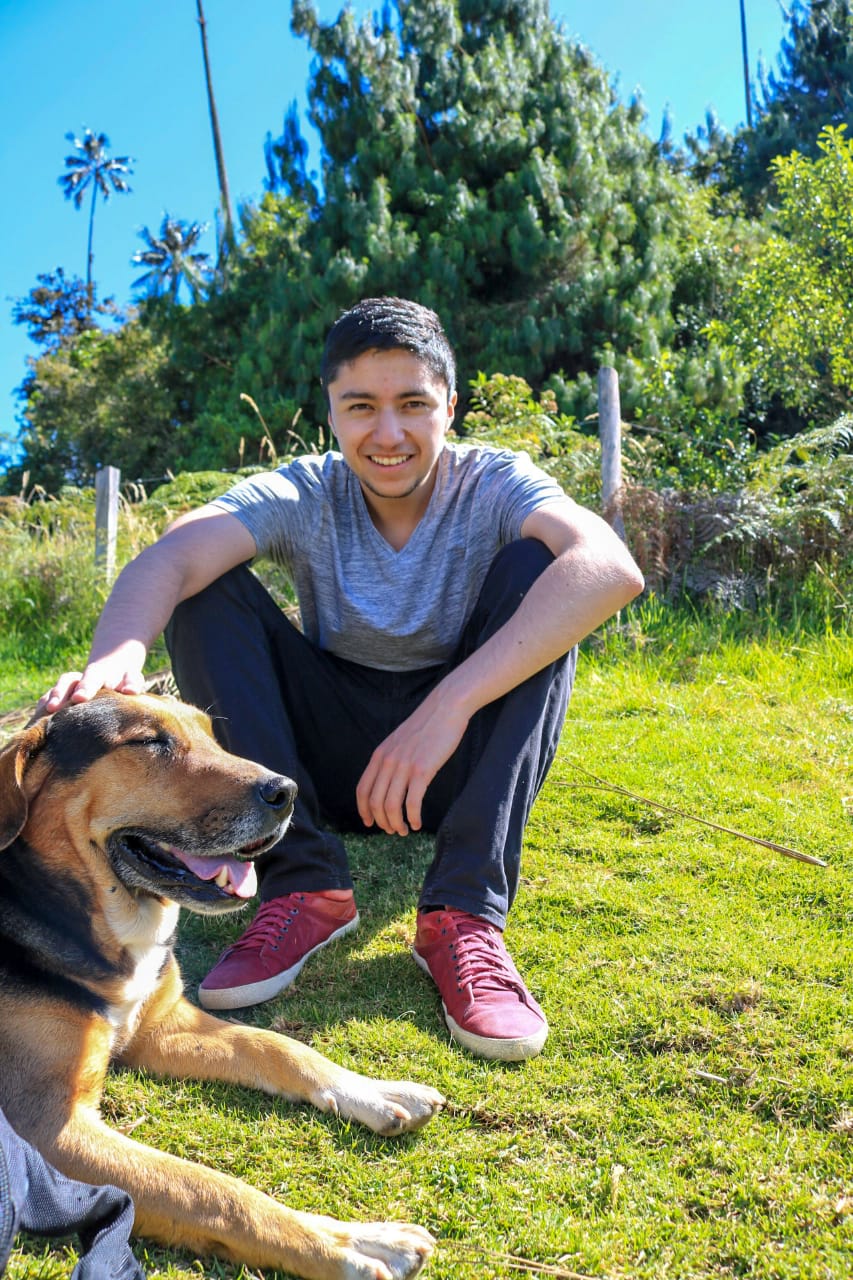 Tell us something no one knows about you
I spend a lot of time reflecting on myself and others. People tend to think I spend a lot of time hanging out, but I feel I spend more of it just reflecting and being calm at home.
What has been your favorite/least favorite part of living in your host country?
My favorite part of living in Sweden has been the people. I have really enjoyed the interaction and the culture, which also gives me a lot of motivation to keep learning the language. I feel it is a way to know more about the culture in a more intimate way.
My least favorite part of living in Sweden has been the weather 😛 . I have never experienced such a dark, cold, cloudy and windy country; and I am still living in the mild south. However, the warmth of the people, good organization and great quality of life make you forget about the weather 🙂 
Tell us a bit about your home country!
My home country is Colombia! It is a very beautiful country with lots of amazing natural places, some of them being unique in the world. People are warm and friendly, the hospitality you can experience in my country really makes you want to connect to people and stay for a bit longer than planned. The weather is always good and sunny, food is healthier and there is a lot of nightlife going around all the time. The architecture in colonial style is typical as in other Latin American countries.
What do you work on? Why did you choose this topic?
I did my master thesis on 5G beam management initial access procedures. That is, procedures by which a terminal (like a phone) can connect to the mobile network and keep connected after some time. This is connected to the physical layer of a communication system, in the way that you have to look at how to transmit and receive in certain directions. The topic in my PhD basically looks at how the environment allows for transmission/reception with certain characteristics, so that we can later exploit those to better communicate. In this sense, the topic of the PhD sounded like a logical and more advanced continuation of my master thesis work.
Are you part of a work group? Tell us about the group
I am currently part of two groups, since I am doing visiting research in Belgium. The one from my home university, Lund University, is the communications group led by Fredrik Tufvesson. The other group from my host university is the WAVECORE group led by Sofie Pollin. I was also working with the Sony Research Center Lund with the R&D group, that I am probably going to keep working with for future projects.
How has your experience been, of being an ESR so far?
There have been many new experiences that have made me grow as a professional, as well as a person. I have been able to take on more responsibilities and to keep myself busy and full of curiosity about the communications world. The support from the European Union project, and from my home and host institutions make for a totally enjoyable experience with lots of potential.
What advice would you give to new PhD students?
Do not rush at the beginning, believe in yourselves, benefit from all the possibilities your institution offers you. Enjoy the journey: It is not the title, it is the experience and what you do in between. A PhD is just the start of everything.
What are your plans after the PhD?
I am more inclined to work in the research part of industry, where I feel I can apply my knowledge to efforts that can be conceived into a product. Physical layer processing and standardization are probably the favorites that I can think of now. Nevertheless, I would also be open to trying out something in academia, at least for now.
Where do you see yourself in 5 years?
I see myself trying to start or join projects that are making changes in my home country mostly from the telecommunications side, but not limited to that. With the experience and knowledge that I hope I am going to have 5 years from now, I believe I can and want to start influencing good changes in Colombia.
If you were able to stick until the end and can't wait for more content and want to know about us and our projects, you can always follow our social media channels.