Published on:  Aug 19, 2022
Its time again to meet another ESR. Neharika Valecha, ESR 6 from Lund University, Sweden.
Who am I and where do I come from?
Hey, I'm Neharika. I am a doctoral student at EIT(Electrical and Information Technology) in Lund University. I was born and raised in Bhopal, India. It is known as the 'city of lakes' and is very beautiful during the rainy season. I recommend having 'chai' by the lakeside while you eat some 'Chana Chor Garam' out of a paper cone.
How would you define yourself?
I'm an introvert who's idea of fun is to put on some music and clean. I like to sit by the window and have coffee, especially when the window overlooks a garden and I have a book nearby. I enjoy cooking and baking but for other people – if you know me I have probably force fed you some Indian food. 
Tell us something no one knows.
I would like to be a plant mom but I can never remember to water them 🙁 .
What has been your favorite/least favorite part of living in your host country?
The weather. It is my favorite and my least favorite thing. I know the temperatures in India are high but I don't do well in the sun and Swedish weather is perfect year round until it starts raining and snowing in March and you start missing the sunlight!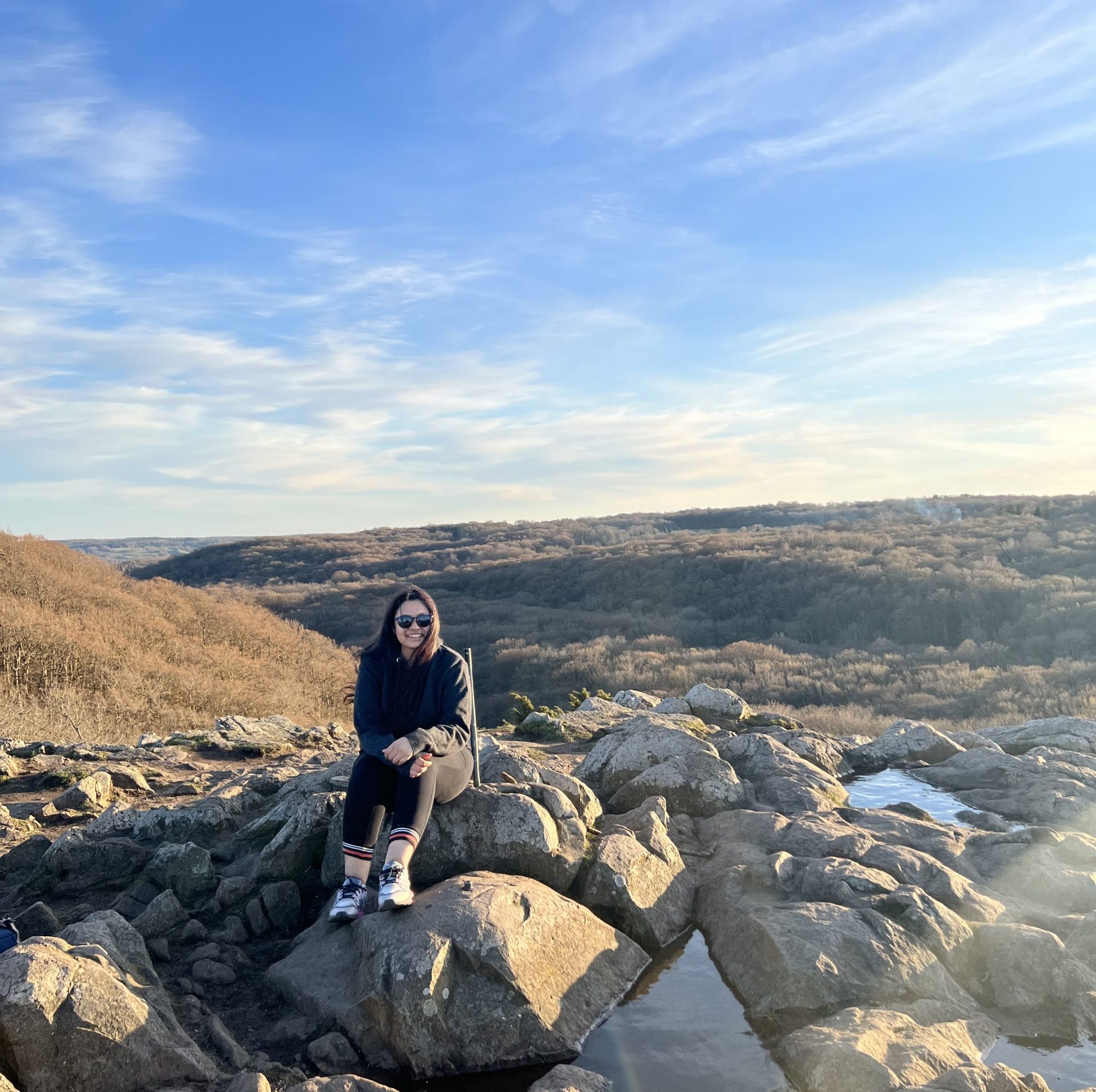 What do you work on?
I work with indoor positioning algorithms. To explain it simply, we all use GPS but it's not as effective indoors, so to position a user inside a room we need an antenna. Higher frequency (millimeter wave) signals are also an optimal choice as they don't penetrate walls, unlike radio waves. Thus the future of communication is having antennas/access points in each room that can create maps and position all users within the room. I specifically work on estimation algorithms for finding this position from the signal received from a user. Once we know the position, it can be used for extended reality applications, remote healthcare and even assisted living applications.
How did you decide to do a Phd? 
During my Master's, which had research based thesis, I realized that I quite enjoy the slow and arduous process of coming up with a solution while going through a lot of literature. On the other hand, I also quite like teaching and that is indeed my favorite part of being in academia.
Why did you choose MINTS?
I would say, MINTS chose me. As I finished my Masters, I was looking for a PhD in the areas of Signal Processing and Communication theory. I came across this project and it was a perfect match with my qualifications and what I was looking for. I applied for the position, had the interview and was offered a PhD two days later. 
Are you part of a work group? Tell us about the group
I'm part of the Communication Division at EIT. We are all working on various research problems associated with millimeter wave channels and positioning. Also, being part of MINTS we get to work with different research groups during secondments, that are part of our consortium.
How has your experience been, of being an ESR so far?
Though I did not know as much about what being an ESR meant before joining, I must say it has been a humbling experience to be a part of and working with big names of my field that I had only read about.
What advice would you give to new PhD students?
You're not alone. PhD is a lot more of perseverance and less of instant gratification.
What are your plans after the PhD?
I would like to stay in academia and continue researching new unsolved problems of communication.
What do you think about your host country? Do you see yourself living there in the future?
I love living in Lund. It has the small town charm, along with the technology perks. I do see myself living here even after I have my doctorate if I find a job, of course.
Where do you see yourself in 5 years?
Hopefully, teaching the next generation of engineers.
If you were able to stick until the end and can't wait for more content and want to know about us and our projects, you can always follow our social media channels.