Published on:  June 20, 2022
In the 5th edition of our "Meet The ESR" series we are meeting Nina from IMDEA Networks Institute. Let's get to know her better.
How would you define yourself?
An optimistic realist that refuses to accept that we cannot change the bad things in the world. I need to be kept above room temperature and regularly solar powered to function properly. A pretty serious person that still believes that there are few problems that chocolate cannot make better.
Tell us something something interesting?
I'm a passionate handball fan and I always go to games with my father. One of my favorite memories is going with him to the Champions's League Final Four tournament in 2017. Our team, Vardar, were considered outsiders, but we wound up winning with a last second goal! It was the first time that a Macedonian team had won the Champions League and I think I will always remember the pure joy of that moment and especially getting to share that with my father.
What has been your favorite/least favorite part of living in your host country?
Spain is just an amazing country to live in. The people are warm and friendly and enjoy life even in difficult moments. The food and music are excellent and the natural beauty is breathtaking. I love how each region of Spain has its own unique character. Madrid is a wonderfully vibrant city that is always moving. I love exploring the city and finding a new favorite restaurant, sitting down for a glass of vermouth on a sunny terrace or spending a relaxing afternoon reading in Retiro park. My only problem is that the plane connections to Macedonia are absolutely awful.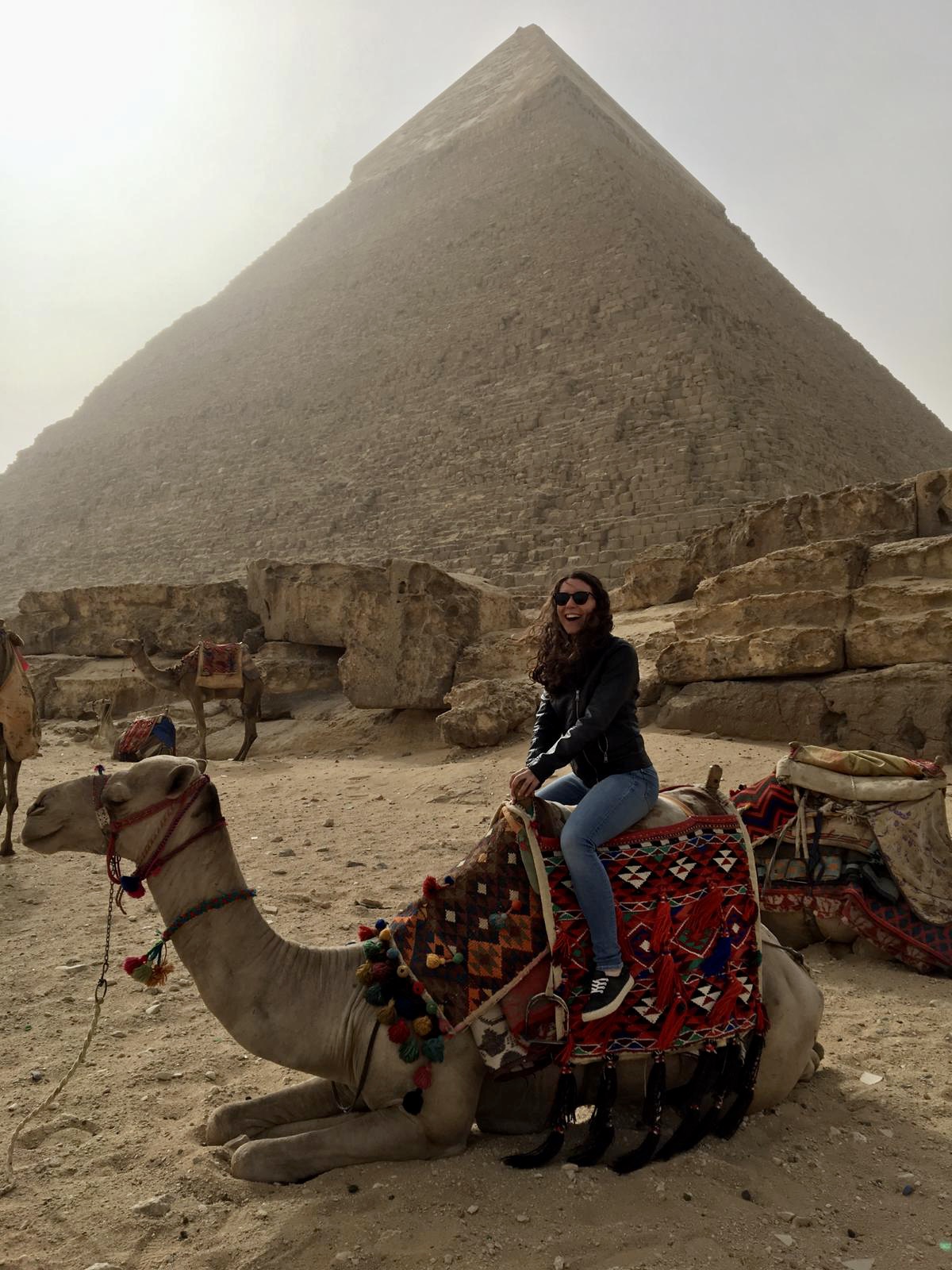 Tell us about your research
I work on dense mmWave networks. MmWave technology has the potential to enable many innovative applications such as artificial and virtual reality, holograms, self-driving cars, telemedicine and remote learning. However, wireless communication at such high frequencies is very difficult due to the high path loss, risk of link breakage and the need for directional antennas. This is particularly challenging in dense networks with a complex propagation and interference environment. Dense mmWave deployments, however, will be necessary for real-world applications of mmWave technology. 
Therefore, in my research I study the performance of dense mmWave networks, analyzing the problems and performance limitations in order to design solutions for them, thus improving the stability and operation of the network.
How did you decide to do a PhD? 
During my master thesis I realized how much I liked working on research problems. I like the challenge of working on something that is unknown and the fact that your work is never monotonous and constantly changing. I felt like a PhD would allow me to gain the necessary tools to continue with such work in the future. 
What motivates you at work?
I'm curious to figure out the solution to the research problems I encounter. I also enjoy the feeling of having accomplished something difficult and doing my best at the tasks set before me. Finally, if nothing else works, pure stubbornness that doesn't let me admit defeat.
What advice would you give to new PhD students?
Try to lean on your fellow PhD students. You're all going through the same thing and their support can be incredibly helpful. Eat well, spend time in nature, exercise and make sure to get enough sleep – it's hard to come up with brilliant research when you're just trying to make it through the day. A PhD is a marathon, not a sprint so make sure to turn off your laptop and disconnect. Oh and take detailed notes – trust me, you won't remember what you were thinking when setting up those simulation parameters. 
What is the most important thing you´ve learned in your PhD so far?
How to systematically analyze problems and validate possible solutions. I'm a very detail-oriented person so I've had to learn how to look at the bigger picture. Also, how to push through when I feel stuck in my research and come up with ideas to move forward.  
What are your plans after the PhD?
A very long beach vacation. After that, I think I would like to work in the industry, at least for some time. I think it's very important to have a real-world perspective when working on research in order to maximize the impact and relevance of your work. It's also something I haven't had the chance to experience so far. 
What do you think about your host country? Do you see yourself living there in the future?
I could definitely see myself living in Spain, and especially Madrid. I've come to feel very at home in Madrid and life here suits me very well. It's hard to predict how the future will go, but I would love it if I had the opportunity to stay here longer. 
Do you see yourself moving to a new country?
Well, I didn't see myself moving to Spain, so I don't like to rule anything out. I am a person that enjoys stability, however, I've found that life can be very unpredictable and it's better to adapt to it and not stick blindly to a predetermined plan. So yes, I'm open to living somewhere new if I get an exciting opportunity.
If you were able to stick until the end and can't wait for more content and you also want to know about us and our projects, you can always follow our social media channels.